Our Team
We are family owned and run business with 25 PLUS years' experience.  We at AJAX ROOFING & REPAIR pride ourselves on customer service and consider ourselves to be the very best choice for Re-roofing your home.  We have always believed honesty, work ethics and flawless communication will guarantee a great finished project.  
Ajax Roofing is proud to sponsor local hockey, soccer and speed skating teams.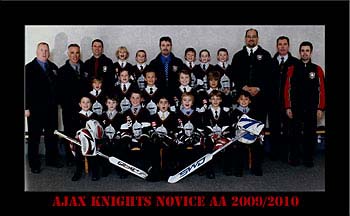 AJAX ROOFING & REPAIR takes great pride over many years in following every building code and safety standard for you, for us, and for your home!
Damage protection (we will cover plants, basement windows, etc.)

Removal of old shingles

Rotted wood will be changed free of charge up to 32 sq ft.

Premium ice and water shield will be applied on all edges of the roof deck to insure water tightness

Apply self sealing shingles

Apply aluminum flashing

Cellulose attic insulation

Re-sheets (roof decking)

Attic and roof inspections

Eaves trough cleaning

Thorough cleanup

We fix other roofer mistakes